Flashing Silver Sequin Bow Tie
R1-GLBOWTI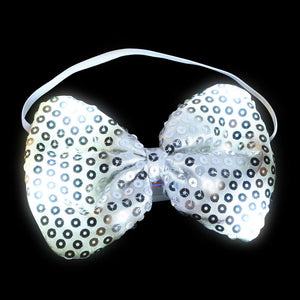 Flashing Silver Sequin Bow Tie
R1-GLBOWTI
Regular price
Sale price
$2.75
Packaging: Sold by the piece
color: White with silver sequins
Size: 5 x 3.5 inches
Material: Shiny plastic sequins with elastic band. Batteries included.
Try this Flashing Silver Sequin Bow Tie and dazzle friends as they light up the night!
Great for New Year's parties, Halloween costumes, recitals, festivals and more!
Similar products
Customers who viewed this item also viewed